Fast And Flexible Commission Advances For Mortgage Brokers
Fast And Flexible Commission Advances For Mortgage Brokers
As a mortgage broker, commission payments are a crucial part of your cash flow. The property market can be both seasonal and unpredictable – which often makes it a challenge to cover operating costs and grow your business while you're waiting up to 90 days for your commissions.
Mortgage Factor's advance commission service takes the stress out of managing your finances by giving you immediate access to your outstanding commission payments. Fast, flexible and affordable, Mortgage Factor is a simple and effective way for mortgage brokers to manage cash flow and build their businesses.
With Mortgage Factor, you can access your commission payments within 4 hours. Best of all, there's no sign-up cost, no annual fees and no lock-in contracts – just pay for what you use, whenever you need it.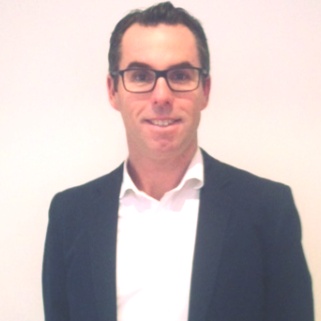 Justin Steer
CEO
Having worked in Sydney's property market for more than 25 years, Justin's knowledge of the industry is outstanding. A Licensed Estate Agent with extensive experience in residential and commercial sales, project marketing, leasing and property management, Justin's background gives him first-hand insight into the challenges brokers and real estate agents face.
Justin established Commission Flow in 2013 to give real estate agents access to an industry-specific commission advance service. Since then, he's worked with agencies across Australia to help them build successful and financially sustainable businesses.
In 2018, Justin created Mortgage Factor for mortgage brokers. Ongoing enquiries from this group suggested there was a gap in the market – and it was a natural progression given the similarities between real estate and mortgage broking.
To connect with Justin, click the LinkedIn icon below.
A cash flow solution designed by property experts
Having worked in Sydney's property market for more than 25 years, I understand the challenges that brokers face. Most commission advance products are expensive and inflexible – and are not designed to address the unique challenges of the property industry.
At Mortgage Factor, we're property specialists who focus specifically on cash flow solutions for mortgage brokers and real estate agents. Our clients enjoy competitive rates (with a "best price guarantee") and fast and friendly service.
A refreshing alternative to traditional finance
The big banks can be less than helpful when it comes to supporting you with managing your cash flow. Tedious application processes and rigid approaches to overdrafts and lines of credit mean you often spend a lot of time trying to work with a product that's not quite right for your business.
We've created Mortgage Factor to be flexible and simple to use. With no sign-up cost, no annual fees and no lock-in contracts, you only pay for what you use.